TECHNOLOGY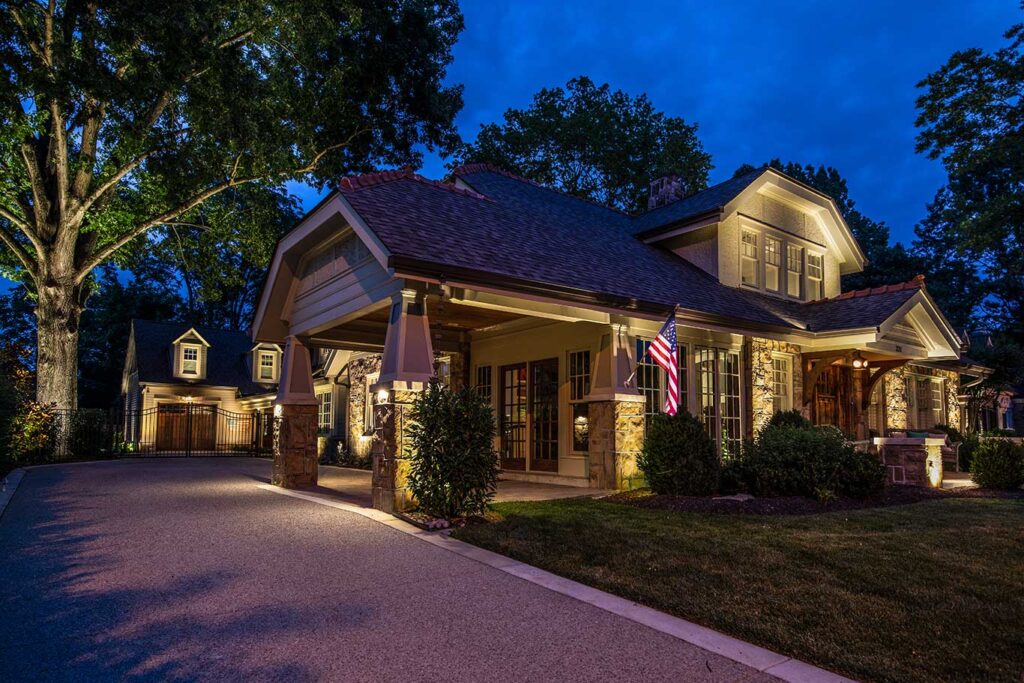 Guide To Landscape Lighting
For many homeowners across the globe, creating the best landscape lighting design is not the top-most priority. But there are several aesthetic and practical reasons for investing in Landscape lighting. The investment is practical, adds extra security, and provides an extra touch of appeal and beauty to your property. It will also add to the overall value in the long run. Landscape lighting is easier than most homeowners would think and requires a few basic precautions and tips. Without further ado, let us get into the concept of landscape lighting.
What Is Landscape Lighting?
Landscape lighting is also known as garden lighting. It is when homeowners use lights and other forms of illumination to add aesthetic, security, and appeal to the overall scenery of their garden or backyard. Many electrical repair services offer to get the job done for homeowners, but the task is easy to deal with and can be performed by the people themselves if there are no heavy materials involved. The steps to landscape lighting are basic, and the materials are not as expensive as one would think. With the right motivation, all homeowners will slowly move towards the concept and invest in their homes.
Components Required For Landscape Lighting
There are many different types of landscape lighting options that you might have to choose from. This is where the electrical repair service steps in to take care of the job for you. The system's main components include transformers, photocells, automated light switching systems, timers, connection to the main power line of the house, and more. You will also require good electrical wiring along with light fixtures. Furthermore, in terms of the types of lights to add, you have a wide range of collections to choose from, including tree mount lights, step lights, rope lights, area lights, deck lights, path lights, and much more.
Creating Effect
Once you are done with all the major selections, you need to work on creating the effect. Settle for whether you want to have a 15-degree spread or a 30-degree spread for your lights. If you are looking to illuminate a garden, it is recommended that you place your light inside a tree or make it face downwards on your desired area of illumination. You can also create a silhouette effect by opting for spotlights.
Please Don't Overdo It
One of the most repetitive mistakes that homeowners make is overdoing what should be kept small. Go for minimalistic designs and lighting options. People make rash decisions when it comes to opting for the size, number, colors, and other physical factors of the lights that are to be installed into their space. We always recommend that all people looking for landscape lighting keep their overall design as minimalistic as possible. Adding extra lights and bold colors will only ruin the quality of the place and cost you in the long run.
Get Creative
If you want to take full advantage of the bright spotlight, position it with angles towards an object like a statue or a carved wall. Add flowers, pots, plants, tree lights, and other aesthetically pleasing things to space. You can also get the lights carved into the pavement, making the overall effect and look almost ten times better. The point is, don't be afraid to get creative with your designs as there are hundreds of possibilities for you to choose from. You can opt for dozens of possible lighting options and create personal designs and change them around from time to time.
ConclusionLandscape lighting is not as complicated as some homeowners might think. With a little help from your local electrical repair service, you can have the best landscape lighting setup in the back of your home without any extra hassle. Landscape lighting will add an appeal to the overall aura of your home and make your everyday house parties and evening high tea better than it ever was before.