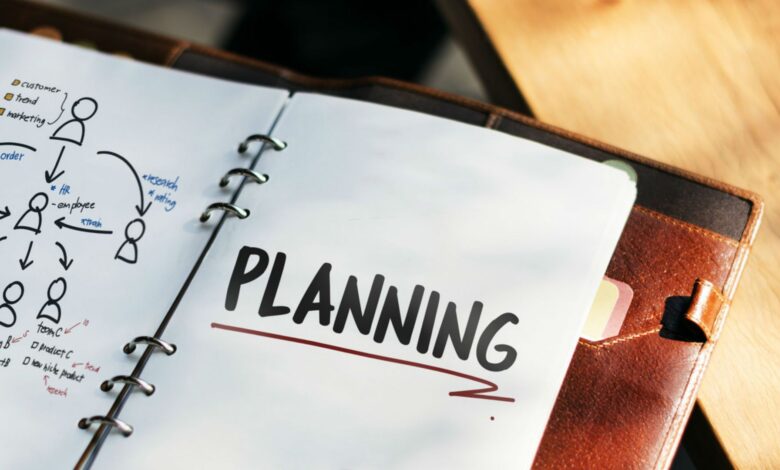 Marketing your products isn't easy. How can you ensure that you'll hit the right tone with consumers, and achieve your goal?
Maintaining a toolbox of effective product marketing tactics can reduce your advertising expenses while increasing sales. There are many factors that you have to think about, and just one mistake can sabotage your marketing efforts. This is why you need to go over this list and carefully consider which tactics are right for you.
Giving Back To The Community
What better way to earn the love and respect of consumers than to give back to the community? Donating a portion of your sales to a deserving cause is not only socially responsible, but it's also tax-deductible.
Step back, consider your product's purpose, and think about what type of charity relates to it. For example, Kool8 Water Bottle donates 20% of its profits to delivering clean water to underdeveloped regions of the world. Their homepage also lets people know that their steel water bottles are environmentally friendly, recyclable, and reduce plastic waste and BPA contamination.
While Kool8 gives back to the global community, local businesses are wise to give back to the local community. For example, a restaurant can let customers know that they donate to a local food bank or homeless shelter. And local insurance agents often sponsor a local Little League Baseball Team.
Tailor, you are giving not only to what your product does but also to what your product's potential audience values.
Value Your Existing Customers
According to the Harvard Business Review, you'll spend anywhere from 5x to 25x less to get repeat customers than new customers. If someone has already purchased your product and likes it, they're likely to come back for more.
Putting coupons in your product's packaging is one way to encourage future sales. You could also create a "refer a friend" offer. Finally, offer your customers excellent customer service; address their complaints and concerns right away, politely and compassionately.
Copy Your Industry's Leader
This does not mean plagiarizing your competition, but rather, examining their successful marketing campaign. You can easily do this by monitoring their social media accounts, taking note of the posts that get the most likes. From there, see what you can do that is similar, but also unique to your product. Above all, watching your competitor's social media can help to determine their demographics, and what their customers value.
You can also use Google AdWords tools to track what people do after they click on one of your ads. This can give you insight into how to improve your own marketing strategy. Make sure that your sample is big enough to give you the big picture of what needs to be done to close in on your competitors.
Maximize Your Product's Online Listings
Your listings should consist of more than your product's colors, dimensions, and price. They should also let potential buyers know why they need it. Let your customers know how your product can save them time, money, and make their life easier. Also, let them know how your product compares to the competition in terms of reliability and value. Make your text fun, friendly and informative.
You'll also want to make sure your listings have the keywords that consumers are searching for. This is true for your website, as well as on sites like Amazon, Wayfair, and eBay. The bottom line is, your product listings should come up at the top of any search engine, engage the consumer and encourage sales.
Sell An Experience, Not Just A Product
We are all familiar with Big Pharma ads of youthful senior citizens hiking, biking, taking cruises, and playing with the grandkids. Sometimes you wonder, what does this have to do with cholesterol medication? The pharmaceutical companies are focused on selling an experience, not their products.
Some ads are so over the top that you wonder, what are they selling exactly? Simply put, they are selling an experience. It could be a return to youthful health, women's empowerment, or simply having fun with your friends.
It's wise to use this marketing tactic judiciously; if you go too much into experience, and not enough into the product, you risk confusion, or worse, ridicule. But, displaying your product with smiling, happy models in a pleasant environment can go a long way. Let's go back to Kool8 Water Bottle as an example. In addition to all of the bottle's features, their homepage displays fresh, clean water and people enjoying their time outdoors. It's not elaborate, but just a simple demonstration of how the product can enhance a person's life.
Tell The True Story Of How Your Product Got Its Start
You may be familiar with this marketing tactic; for example, there are at least one or two famous, outdoor clothing companies that use this tactic. One company based on the West Coast tells the story of how the founder began his life of outdoor adventure as a 14-year-old falconer and rock climber. It's quite an interesting rags-to-riches tale that dovetails into giving a portion of their sales to environmental causes.
Anyone who drinks kombucha tea is familiar with the story of Dave since it's printed right on the label. Dave didn't begin brewing kombucha tea to make a fortune, he did it to help save his mother's life. Young Dave was so convinced that kombucha could help his mother recover from cancer, he began brewing it himself. Dave's mom did recover, and the rest is history. Dave's company is now the country's premier brewer of kombucha tea.
If your company has a compelling story, tell it. If it doesn't skip this tactic.
Risk Going Against the Data
While data is king, sometimes, you just have to go with your gut. If you just know what your customers will respond to, even if it doesn't seem scientific, give it a try. You might be surprised where your leap of faith takes you.