The Shadowlands pre patch has been released on the current Wow servers for a long time. Across A zeroth, the Scourge, now out of the control of the Lich King, went on the offensive, and the Cult of the Damned once again emerged from their filthy cellars to take advantage of the turmoil and bring death and destruction.
If you don't understand anything, because you are not familiar with World of Warcraft, then now is the best time to get acquainted with the most popular MMORPG in the world. And this small guide will help you understand the variety of playable races and choose one to your liking.
Alliance and Horde
World of Warcraft is not a story about the struggle of good people and their allies from the Alliance and evil orcs and other races of the Horde. WoW factions are famous both for their honest and noble heroes and skeletons in the closet, in the history of the Horde and the Alliance there are both great deeds and dirty spots that you don't want to remember. So the choice of faction doesn't determine whether you play "good" or "evil".
Choose a faction based on your aesthetic preferences, unless of course you are going to join your friends who are already playing WoW. In this case, it is better to check with them for which faction and on which server they play. Although World of Warcraft has long been a cross-server system, guilds in the game are still tied to a specific game world, so knowing exactly where your friends are based is important.
What playable races are available to choose from in World of Warcraft?
Alliance Best Races
Residents of Stormwind and loyal subjects of the young king Anduin Wrynn are the most numerous race of the Alliance. Humans have Speed, Versatility, Mastery, and Critical Strike Chance, as well as an increased reputation rate with all factions in the game due to the Diplomacy racial ability. The active ability of people allows you to instantly remove stun effects from them, which can be useful in PvP.
Sturdy, undersized bearded men from Iron forge who are accustomed to surviving in harsh environments and are interested in finding ancient relics. Dwarves have increased attack and spell critical strikes, increased resistance to frost magic, and the ability to briefly transform into stone form, granting them increased protection and immunity to poison and some other debuses. 
The choice of classes for Dwarves is even more solid than for Humans. Only druids and demon hunters don't accept these rugged bearded men into their ranks.
During the events of the Battle for Azeroth, the night elves lost their homeland, Teldrassil. The Mighty Tree was burned by the Banshee Queen Sylvanus, and now they will not know peace until they take revenge on her and all her minions. They have increased dodge chance, nature resistance, and a stealth ability that allows a night elf to remain invisible while not moving and engaging in combat. Also, night elves move faster in a state of invisibility, and in case of death they turn into a wisp, which is able to return to the body much faster than an ordinary ghost.
This race of horned, blue-skinned aliens became playable in The Burning Crusade. Draenei were originally created to give the Alliance the ability to play as Shaman, who had previously been exclusively a Horde class. Residents of the Exodar have a bonus to the jeweler profession, a small increase in stats – intelligence, strength and dexterity, and increased resistance to dark magic. Their Gift of the Naaru racial ability allows them to heal themselves or an ally once every three minutes, which is especially useful for classes that don't have healing spells.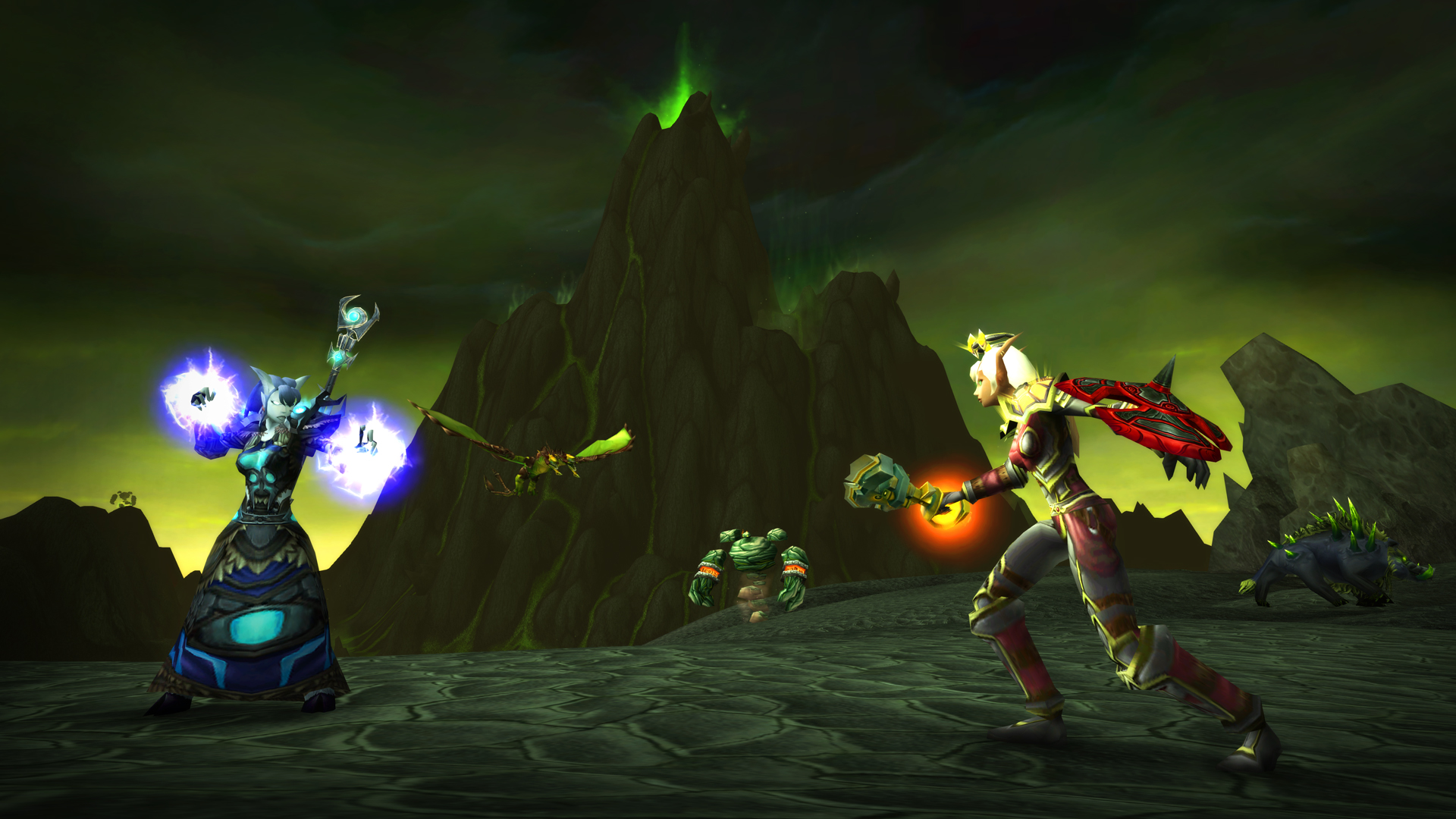 Best Races of the Horde
If you decide that the ideals of the "Reds" are close to you, you will have to choose from the following races.
They arrived on Azeroth as conquerors, but now they live their lives according to the laws of honor and justice. Tough Orcs have increased stun resistance and their pets deal increased damage, which only matters for classes that have pets though. The Blood Fury active ability greatly increases damage, but reduces healing received by Orcs.
There are no priests, paladins, druids, or demon hunters in the ranks of orcs. The rest of the classes are available for play.
The oldest race of Azeroth, usually unfriendly to outsiders. The Darkspear trolls found common ground with the orcs and joined the Horde, filling its ranks with ferocious warriors and wise voodoo priests. Trolls have faster regeneration and are less affected by movement impairing effects. Accustomed to hunting, they gain increased experience for killing animals. The Trolls' Berserker racial ability makes them very good in hard dungeons.
If you still have problems in the dungeons and you can't get through it, use WoW boosting services. Thanks to them, it's possible not only to pass the bumpy ride quickly, but also to level up your character in a great way.
The ubiquitous merchants and inventors are mostly neutral in the confrontation between the Horde and the Alliance, but the refugees from the Cataclysm-destroyed island of Kazan have been accepted into the Horde and remain loyal to it. In the arsenal of these green-skinned rogues there are many interesting abilities– a jet jump, a rocket salvo at the enemy, a call to a personal bank anywhere in the world. Thanks to their trading skills, goblins have discounts at all merchants in the world, plus they are well versed in alchemy, thanks to which they not only have a bonus to this profession, but also know how to use potions more efficiently. They also have an increased speed parameter.
Whom to choose – decide for yourself. This short roundup of the best races in World of Warcraft isn't so short anyway, but now you know everything you need to know about the Horde and Alliance base races to make your choice.