In today's economy, starting your own business can be difficult. If you have been unemployed for a while, it might seem impossible. However, you can create your own business with the proper knowledge and hard work.
Owning a massage clinic or spa is no different from owning any other small business. This article will give you all the information you need on how to start a massage business.
Choose Your Niche
Before starting your massage business, you need to figure out what message service you will offer. You also need to think about if there is a lot of competition for this service and if people are already getting this service from other businesses.
Choose Your Target Audience
You need to figure out the age group you want your massage business to serve. You can choose an older or younger group of people. You might also select both so that you can target a larger audience or open two different clinics.
Older Clientele: You should offer gentle massages to serve an older clientele. This means that you should not give massages with a lot of pressure, like deep tissue or sports massages.
These kinds of massages might be too rough on someone who is not very healthy or has some diseases or injuries that make them weaker than other people their age. An example of this clientele is a woman who is 60 years old with arthritis, spinal stenosis, osteoporosis, etc.
Younger Clientele: If you want to serve a younger clientele, you should offer more intense massages than regular massages, but not too intense. This might include deep tissue and sports massages for men. You should also provide relaxing massages that these clients will enjoy. An example of this clientele is a man between 18 and 40 who does not have any diseases or injuries.
Find Out Where There Is A Need For Your Service
Before opening a clinic, you also need to figure out the demand for your massage service. You can ask friends or people you know if they would instead go to a physiotherapist or salon for their massage services, or if they would rather receive it from someone who sets up shop in their house and charges less than their physiotherapist does.
If you want to know what kind of massages people wish to, ask them. You can also ask them if they know anyone who gets massages at home for a lower price than their physiotherapist. This will help you figure out if there is a demand for this service and how high it is in different parts of town.
Research Your Competitors To Learn More About Their Challenges And Pain Points
If businesses near you offer house call massage services, you should research them online. Look at how big their business is and read any available reviews. If most of the reviews are bad, you may want to consider starting your own massage service. If most of the reviews are reasonable, you should find another way to make money.
Analyze the Market and Your Competitors to Understand Customer Needs
Before starting your new massage business, it is vital to research the environment in which it will be operating. This includes studying the local market and analyzing whether or not there is a demand for massage services in your area.
You can find out a lot of great information from resources about what type of niche will make you the most money. You should also find out who your direct competitors are so you can think about what they are doing that you might do better.
Make a Business Plan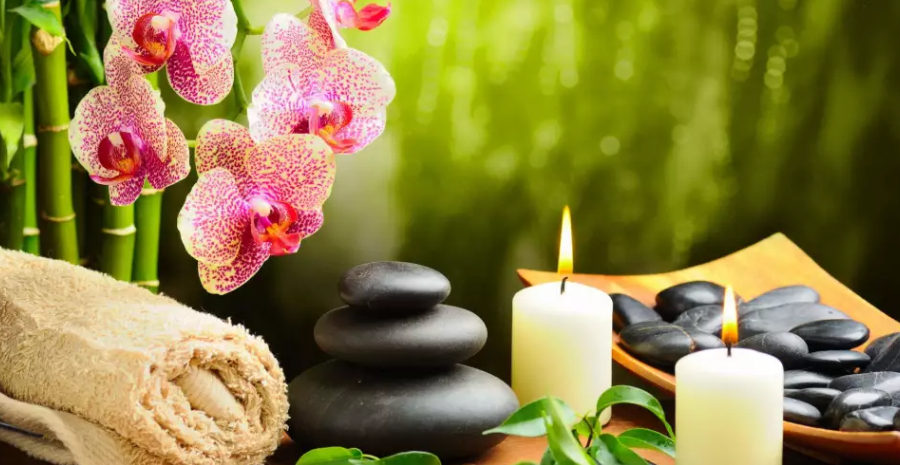 Before you invest your own money into a new company, it is vital to have a business plan. This will help everyone involved know what to do if things go wrong. The plan should also state how the assets should be allocated.
To get investors to invest in your start-up company, it is helpful to have a financial and growth plan. You can find help creating this document on a website that provides business plans for free. This will show potential investors that you have thought everything through and that your business is likely to be successful.
Select the Best Spot for Your Massage Business
It would be best if you found a place for your massage business. It should be easy for clients to get to. The best place is in the middle of everything.
It is helpful if your building has a lot of windows and natural light. This will help you save money on your electricity bill. Also, it is essential to find the best massage scheduling software, just so your clients could plan their time well enough and your location wouldn't be a trouble for them.
Choose a Name and an Aesthetic for Your Business
You should start thinking of a name and a storefront design for your new company before you even look at locations.
For example, opening a high-end spa might help increase profits to choose a name like "Amor Day Spa & Boutique" instead of something more low-key like "Heaven on Earth Massage."
On the other hand, if you want to open a more affordable massage parlor in an unkempt part of town, "City Feet Therapy" may not be the best choice for marketing purposes.
Plan Your Finances
Now that you have chosen a business location and finalized your branding, it is crucial to consider financing. It would be best to think about how much money you will need for payroll, insurance, advertising, and other costs associated with running your business. You also need to think about how much money you can or want to invest in the business.
Set Up Your Pricing
If you can, it is a good idea to price your massages at a similar price as the other massage therapists in your area. This will help ensure that you don't charge too little (which would mean fewer profits for you) or too much (which could cause customers to go to another therapist).
However, if you find that people are willing to pay more than what you initially charged, you can raise your prices after a certain amount of time.
You should also think about how much a tip is standard in your area. If the tip is already included in the price, you might want to set a price of $100 for each service. But this number can vary depending on location and who your clients are.
Make Sure the Legal Front is Secure
Before opening your business, think about whether you want to hire any employees. If you do, it is essential to consult state and federal government websites about the laws that apply to massage parlors in your area.
Make sure you have all the legal documents ready before opening your business. This will help protect you if something happens, like an employee doing something wrong. If you are not prepared, you might have to pay a lot of money in fines.
Get the Correct Equipment
Now that you have a plan for marketing your new company, you need to research tools to help with day-to-day operations. Some examples of tools are a phone system with extensions so employees can easily reach each other, printers and copiers for printing handouts about new services, and computers employees can use for the same purpose.
Develop a Customer Base
Maintaining and growing a business takes hard work. You need to bring in new customers and keep your old customers. This will help you be successful. Some things you can do are offer deals on certain days of the week, have special events for your regular customers, and encourage them to tell their friends about your business.
Conclusion
There are several different ways to start, maintain, and promote a successful massage business. You can do it alone or with help from employees. This guide will give you the tools you need to get started. Good luck!